Car Accidents: Comprehensive Support from an Auto Accident Lawyer and Compensation for Auto Accident Victims
A car accident can have a devastating impact on your life, leaving you with physical injuries, emotional trauma, and financial burdens. At JHM Law Offices, we understand the challenges you face after a car accident and are here to provide you with the comprehensive support you need. Our experienced team, or a suitable auto accident lawyer in our firm, will guide you through the legal process, help you obtain the necessary medical treatment, repair your vehicle, and fight to ensure you receive the compensation you rightfully deserve.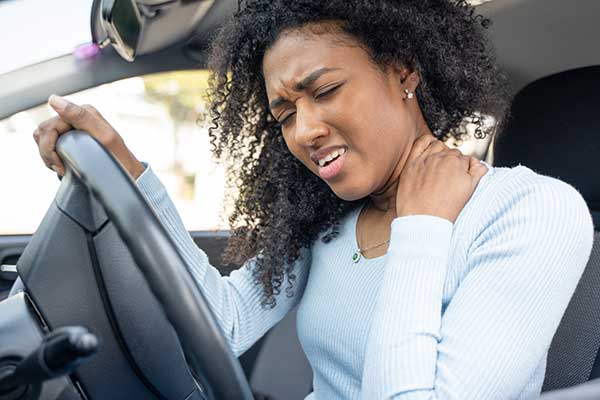 Understanding the Aftermath of a Car Accident
Following a car accident, you may find yourself dealing with a range of difficulties. From navigating insurance claims to arranging medical treatment, it can quickly become overwhelming. At JHM Law Offices, we have witnessed firsthand the impact car accidents can have on individuals and their families. We are committed to alleviating your stress and fighting for your rights while you focus on recovering.
How an Auto Accident Lawyer Can Help
Legal Guidance: Our knowledgeable attorneys will carefully evaluate your case, assess liability, and advise you on the best course of action. We will explain your rights and options, ensuring you have a clear understanding of the legal process.
Medical Treatment: We understand that your health and well-being are paramount. Our team will connect you with trusted medical professionals who specialize in treating car accident injuries. We will help you access the necessary medical care and ensure that your injuries are thoroughly documented to support your claim.
Insurance Claims: Dealing with insurance companies can be complex and intimidating. We will handle all communication with insurance adjusters on your behalf, advocating for your best interests. Our goal is to secure a fair settlement that covers your medical expenses, property damage, lost wages, and any other damages you may have incurred.
Investigation and Evidence: Our dedicated team will conduct a thorough investigation into the circumstances surrounding your accident. We will gather evidence, such as accident reports, witness statements, photographs, and expert opinions, to establish liability and build a strong case on your behalf.
Negotiation and Litigation: We will engage in negotiations with the insurance company or the at-fault party's legal representatives. If a fair settlement cannot be reached, we are prepared to take your case to court and advocate aggressively on your behalf to ensure you receive the full compensation you deserve.
Why Choose an Auto Accident Lawyer at JHM Law Offices?
Experience and Skill: Our attorneys have extensive experience in handling car accident cases. We have a deep understanding of personal injury law and the tactics insurance companies employ to minimize settlements. We will use our expertise to your advantage.
Compassionate Support: We genuinely care about your well-being and are dedicated to providing compassionate support throughout your legal journey. We will listen to your concerns, answer your questions, and keep you informed at every stage of the process.
Proven Track Record: Our firm has a proven track record of successfully representing car accident victims. We have secured substantial settlements and verdicts for our clients, enabling them to rebuild their lives with financial security.
Contact Us for a Free Consultation with an Auto Accident Lawyer
If you have experienced a car accident in California, you don't have to navigate the aftermath by yourself. Reach out to JHM Law Offices for a complimentary consultation to discuss your case. Our empathetic team is here to actively listen, offer guidance, and vigorously advocate for your rights throughout the entire legal process. Call us today at (888) 317-7197 to schedule an appointment. Let us handle the legal complexities while you focus on healing and moving forward.