Workers' Compensation: Seeking Justice and Support for Workplace Injuries
Sustaining physical, psychological, or internal injuries in the workplace can be a distressing experience. At JHM Law Offices, we are committed to helping workers like you navigate the complex process of obtaining workers' compensation benefits. We have a workers' comp attorney here to fight for your rights and ensure that you receive the medical treatment and compensation you deserve. With courts now allowing virtual appearances, JHM Law Offices is equipped to handle workers' compensation cases throughout the state of California. We provide in-person representation in Van Nuys, CA, and the surrounding areas, as well as virtual court appearances statewide.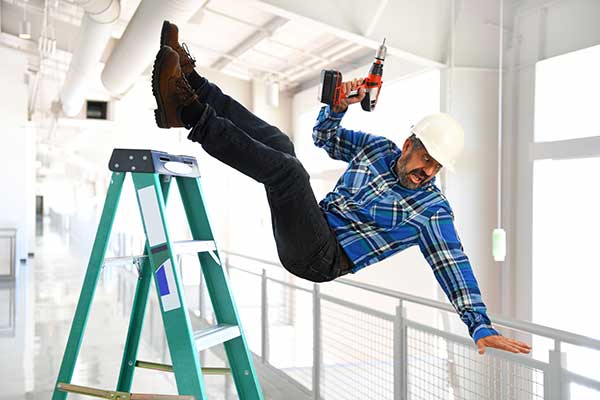 Understanding Workers' Compensation
Workers' compensation is a system designed to provide financial support and medical benefits to employees who have been injured or fallen ill while performing their job duties. Regardless of your immigration status, you have the right to file a claim and seek appropriate compensation. However, the process can often be challenging to navigate without proper legal guidance. Let a workers' comp attorney on our team help navigate this process with you.
How We Can Help
At JHM Law Offices, we have a deep understanding of workers' compensation laws and regulations. Our experienced attorneys are dedicated to advocating for injured workers and helping them secure the benefits they need to recover and move forward. Here's how a workers' comp attorney can assist you:
Claim Assessment: We will carefully evaluate your case to determine the validity of your claim and assess the potential benefits you may be entitled to.
Filing the Claim: We will guide you through the entire claims process, ensuring that all necessary paperwork is completed accurately and submitted within the required deadlines.
Building Your Case: Our team will gather the necessary evidence, including medical records, witness statements, and expert opinions, to strengthen your claim and demonstrate the extent of your injuries and their impact on your ability to work.
Negotiations and Settlements: We will engage in negotiations with the insurance company or the employer's legal representatives to pursue a fair and just settlement on your behalf. Our goal is to maximize your compensation while protecting your rights.
Appeals and Litigation: If your claim is denied or if the offered settlement is insufficient, we are prepared to take your case to court and litigate aggressively to ensure that you receive the benefits you deserve.
Why Choose JHM Law Offices
Experience and Expertise: Our legal team has extensive experience in handling Workers' Compensation cases. We stay up-to-date with the latest laws and precedents to provide you with the most effective representation.
Personalized Approach: We understand that each case is unique, and we tailor our strategies to meet your specific needs. We are committed to providing you with personalized attention and support throughout the entire process.
Compassionate Advocacy: We genuinely care about your well-being and are dedicated to helping you navigate the challenges of the workers' compensation system. We will fight vigorously to protect your rights and ensure you receive the support you deserve.
Contact Us to Work with an Expert Workers' Comp Attorney
If you have been injured at work or have developed a work-related illness, don't hesitate to reach out to JHM Law Offices. Our compassionate and skilled attorneys are ready to listen to your story, answer your questions, and provide you with sound legal advice. JHM Law Offices is well-equipped to handle cases across the state of California. We provide in-person representation in Van Nuys, CA, and the surrounding areas, as well as virtual court appearances throughout California. Call us today at (888) 317-7197 or email jhmlawoffices@gmail.com to schedule your free consultation. Let us fight for your rights and help you obtain the workers' compensation benefits you deserve.