Motorcycle Accidents: Dedicated Motorcycle Accident Attorney for Motorcycle Accident Victims
Motorcycle riders face unique risks on the road, often due to the negligence of other drivers who fail to pay adequate attention. Thanks for considering JHM Law Offices for your legal needs. We have the capability to handle cases across California, utilizing both virtual appearances and in-person representation in Van Nuys, CA, and the surrounding areas. We understand the profound physical and emotional impact of such accidents, and our specialization in representing motorcycle accident victims allows us to provide you with unwavering support and fight diligently for the compensation you rightfully deserve. Contact us today to receive dedicated legal assistance tailored to your unique circumstances.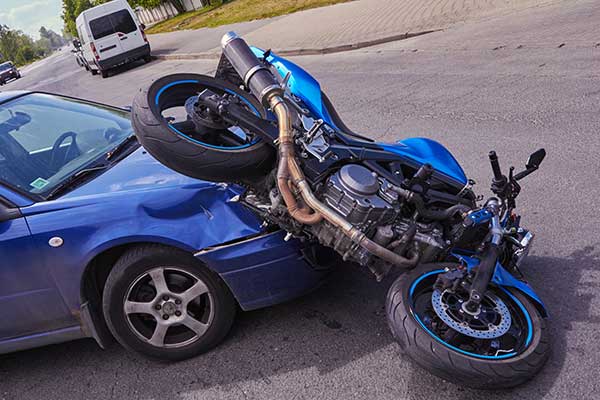 Understanding the Impact of Motorcycle Accidents
Motorcycle accidents can result in severe injuries, including broken bones, spinal cord injuries, traumatic brain injuries, and road rash. Recovering from these injuries can be a long and arduous process, and you may require extensive medical treatment and rehabilitation. Additionally, the damage to your motorcycle can add further financial burdens. We recognize the unique challenges you face and are committed to helping you overcome them.
How a Motorcycle Accident Attorney Can Help
Comprehensive Legal Support: Our experienced attorneys will guide you through the legal process, ensuring that your rights are protected every step of the way. We will evaluate your case, investigate the accident, and gather crucial evidence to establish liability.
Medical Care: Your health and well-being are our top priorities. We will connect you with reputable medical professionals who specialize in treating motorcycle accident injuries. Our team will ensure that you receive the necessary medical attention and that your injuries are well-documented to support your claim.
Insurance Claims: Dealing with insurance companies can be challenging, as they may attempt to minimize your claim or deny liability altogether. Our skilled negotiators will handle all interactions with insurance adjusters, advocating for a fair settlement that covers your medical expenses, lost wages, pain and suffering, and other damages.
Investigation and Accident Reconstruction: Our dedicated team will conduct a thorough investigation into the circumstances of the accident. We will examine police reports, gather witness statements, analyze photographs, and consult with accident reconstruction experts to build a strong case on your behalf.
Litigation and Trial Representation: If a fair settlement cannot be reached through negotiation, we are fully prepared to take your case to trial. Our experienced trial attorneys will fiercely advocate for your rights in the courtroom, presenting a compelling case to secure the maximum compensation possible.
Contact a Motorcycle Accident Attorney on Our Team for a Free Consultation
If you have been involved in a motorcycle accident, do not hesitate to contact JHM Law Offices for a free consultation. Our dedicated team is ready to listen to your story, evaluate your case, and provide you with personalized legal guidance. Email us today at jhmlawoffices@gmail.com to schedule an appointment. Let us fight for your rights and seek the compensation you deserve while you focus on your recovery and moving forward.